April 29, 2020
---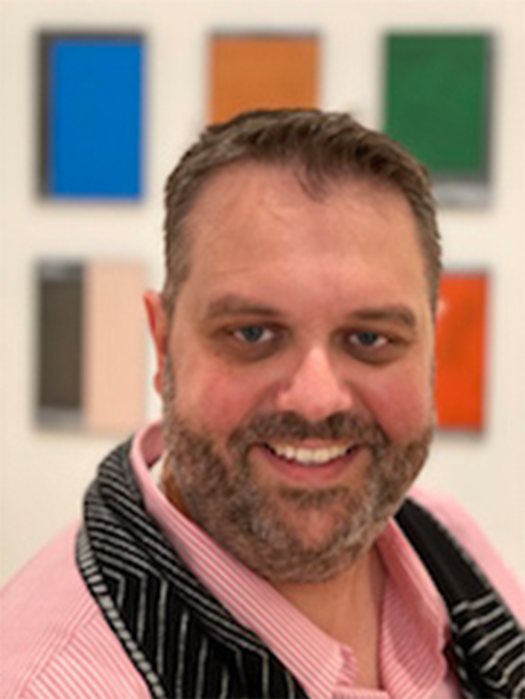 Brian Malone was a graduate student at UCSC who was elected into the UCSC UAW unit chair position in 2008/2009 and one of the five UAW bargaining members who organized the Vote No campaign on the 2010 contract.  In this interview, he provides critiques of the UAW, details on the structural takeover of internal party AWDU (Academic Workers for a Democratic Union), and his perspective as a bargaining member of the UAW.  Brian Malone was interviewed by Frances Woo via Zoom.
Transcript
Perfect.
So just to kind of explain a little bit about what I'm researching. So in light of the recent color movement, we're kind of looking into the history of grad's in organizing, and that's in relation to UCSB and also just U.S. wide because it is covered UC-wide due to the UAW involvement. So to start off, I just want to kind of get a feel for what your involvement was in grad student organizing.
Yeah, so. This is all so long ago. So I have tried to bring some of this back in my memory, but yeah, it is. 2008 or 2009 was sort of the beginning of the budget cuts movement. So the first sort of big cuts from the state of California to the U.S. and and that, um, and there were a number of grad-there was a grad student organizing committee at UC Santa Cruz, UCSC, where I was as a grad student, that, um, got involved with that. And there was a big sort of March 4th was the big sort of day throughout the UC March 4th, 2009. I think it was. And, you know, we shut down the UCSC campus. And and and that was similar. So I was sort of I was involved with that as a as a grad student, a member of the sort of ad hoc we called the G SOC graduate student organizing committee. But also at that point, I had. I was also the unit chair for the UC Santa Cruz UAW unit. So I think I think I was elected that in 2008 or 2009. And so that was sort of concurrent. And. Yeah.
Ok, perfect.  So I just want to know a little bit more about what made you want to get involved, like in terms of GSOC and being the chair.
It was, um, I think a couple I mean, I wasn't I wasn't when I came to graduate school, I wasn't particularly politically active. I wasn't. I didn't have a history of activism or organizing at all. And my sort of sense was, you know, I'm just here to keep my head down. And do you know my graduate work. Right. Like, get my degree and get out. But I think a couple of things changed. And one was, I think. The with the cuts and the way those. The way things were in my department and on campus, it was just so clearly unfair that I just sort of couldn't ignore it like this was really this…It was a crisis in a sense. And so I sort of felt like, well, I can't you know, I'd rath- maybe I would have rather not been involved. But but but this is happening. And if I can do anything to to to to push back against this, I think then I'm going to have to try. And I think part of that came also from a really remarkable organizer who was a few years ahead of me in the history department here, Sarah Smith. And she had been unit chair before me at UAW. And she's just I mean, she's always just been a really good organizer and she's very good at bringing people in. And so she's sort of you know, she would call me as the UAW unit chair and say, hey, this thing is happening. Will you come to a meeting? Hey, will you come to a phone bank? You know? And she's just really, she was so good at bringing people in and recruiting people. And so, you know, I went to a few GSOC meetings. I did some stuff. I realized, oh, you know, I have time. I have some energy. I can put some some effort into this. And then after a while, Sarah was like, well, you know, my term as a unit chair is coming to an end. How…why don't you run to do that? And so I think a lot of it really was, being invited in and recruited by really good, smart, strong organizers and activists who are already here and there was already a structure in place.
Did you feel like a sense of community within like the people that you were organizing with?
Yeah, I did. I think it was a really good group. And I still remember some of those first meetings and I didn't really know most of those people, but I didn't feel like I was sort of on the same, like, these, I mean, these were really politically active organizers, um, I was sort of like, I've never done anything like this. Why, you know, why am I here? But they were just so you know, I think there was a really good energy at that point on campus, like people were excited. People were, I mean, they were upset. They were angry, but they were excited about sort of getting together and doing stuff. There were sort of you know, we came up with a sort of a good plan of how we wanted to do things and yeah, it really felt, I mean, and then later in my UAW years. Yeah, I got closer to some of those people. And I mean, I'm still you know, these are some of these people are still my friends. Like, I still, you know. Yeah. There really was a community there.
Yeah, definitely.  And so based on just some of the research that I've done. Yeah. I read that during, like the 2009 to 2010 contract negotiations. You were one of the bargaining members of the UAW. So I just remember that you vocalized some concerns regarding the contract. So I was kind of wondering if you could tell me a little bit more about that.
Yeah. So. There's there was partly a history there, which was the UAW at that point.  We had really significant critiques of the UAW at that point, the sort of statewide UAW. And, and I mean, I think the critiques we had is that it was a very demobilized hierarchical union, like the sort of statewide executive board, they called the shots and they weren't particularly activists; they weren't particularly interested in member organizing like. It was very Top-Down. It was very top down. It was very it was more business unionism type style than we would have liked. You know, it was really, and I mean, they tended to really want to focus on pay, primarily, but they weren't even very good at that in a sense. And the interesting thing is that it really was centralized at Santa Barbara. Like, that's where the leadership really sort of had its iron grip. Meant a lot of them came from set. And I my understanding is Santa Barbara has really changed politically since. Which is amazing. But at that time, like there was this sort of cabal or clique of Santa Barbara, UCSB powerbrokers who were running the union and, and there was a lot of friction or tension between them and the Santa Cruz people. So my predecessor, Sarah Smith, felt like her hands were totally tied in trying to organize. The grad students at Santa Cruz. So she wasn't allowed to actually even have email list of the members. Like all emails had to come from the president of the union. And, you know, and there is a story that Sara tells that, you know, she asked she request she had no power over her own budget. And so once she requested colored paper because she wanted to make posters for an event and the president denied her request because the president was afraid that she would use the colored paper to make unapproved. Posters unapproved. I'd like it really. It was really like this top down. The president of the union controls all the messaging or the president of the statewide controls all the messaging and, and so we found that very difficult to to mobilize and organize membership. And part of the problem with that is that, you know, the statewide leadership, the executive board and I was on the executive board for a while, they really they really didn't want to pursue the kind of contract campaign that seemed like we needed to do it, and so I think one of the big issues with that contract campaign was that. It kicked off like a contract campaign, kicked off in like mid April or something. When Berkeley was already getting out for the summer and then the primary organizing for that contract campaign happened over the summer. While all of the students were gone and off campus. And the primary pressure that we intend that the statewide bargaining team intended was to put a bunch of names on, I think they called it a report card where it sort of hear our criticisms of the U.S.. Here are the things we want. Sign this. And so I spent hours that summer calling graduate students in my unit and saying, hey, would you sign your name to this report card, you know, and find they did. And then in like July or something like I they sent me a big printed copy of this report card and I had to go to the admin building and hand it over to whoever would come out the door. And there was a photo of it. And this was what we this union thought was pressure like this is what they thought was our lever of power, and it was. Wrong. Like, I mean, it was so not helpful. You know, and so and at the table, the U.S. was saying, we don't have any money and we're not giving you anything. You know, we're not, you know. Well, we'll offer you a point. Five percent raise it or whatever. I don't know. You know, and and there were members of the bargaining team from Berkeley and Davis and Santa Cruz who were sort of like, you know, they're not offering us what we need. Like the salary they're offering us doesn't even keep up with inflation. They're not really giving us the other things we want. And we're not putting pressure on them like this report card thing this summer. It's stupid. Like we're putting no pressure here. Like, the thing we need to do is we need to start organizing strike pledges like we need to. And. And, you know, and eventually it is. It's really important, was really important for the UAW at that point to settle the new contract before the expiration of the old one. Like, they didn't want to ever go off contract, but in order to strike, you have to go off contract. Among other things have to happen. So but they really wanted that contract to get settled by the end of September when the contract expired. Luckily, the U.S.'s offers were so bad that we didn't manage to settle it then. But there was still a lot of pressure, like, no, we're not going to do much more organizing. Come on, let's get this contract settled. You know, and I think it ended up two percent raise or something, which wasn't. I mean, essentially with cost of living, I think it was a pay cut and and the bargaining team pushed that through and outvoted those five of us who who didn't like that. And in the last few weeks of the campaign, when it was clear that the UAW statewide wanted to settle this contract, no matter what, we get some of the bargaining team and particularly the members from Berkeley, we're sort of like, well, we if this happens, we have to put together a vote no campaign and we have to try and get our members to vote down this inadequate contract. And so that's yeah, that's how that came about. 
Did was the UAW ever conspire with why they wanted to. Why they didn't want to go off contract?
They had this you know, they had this. They have this cliche, this thing that they would say over and over again. Now that I think about it in it, it was just this phrase that they would say that it was almost like an article of faith, like it was a dogma. And they would say over and over again, our power is at its greatest the day before the contract expires and, and no one ever actually explained why they thought that was the case, because that also seems wrong like that. I don't see any leverage there or not the kind of leverage that you can have when you're out of contract and can start considering work actions. Yeah, it's it was this point of pride with them that they always settled the contract before the expiration of the previous one. And I'm not. I don't think anyone ever adequately explained to me why they thought that is the way they had to go. I mean, my speculation, like we would speculate that they didn't actually want to like, it's a lot easier to do it that way. Right. Like it it's a lot simpler. It's more sort of structured. You know, it and it and it causes a lot less trouble. You don't ever actually then have to be, you know, I mean, there there are some boxes that open if you go off contract, but, you know, potential problems. But you know those you can negotiate around some of those. But, yeah, I think they just I don't think they wanted the chaos. I don't think they want to be uncertainty. And I think I mean, I also think they really weren't that interested in any kind of work action. Potentially.
And when you reference them as they are you kind of referencing the executive board or.
Yeah, it would be the. So the. Yeah, it'd be the executive board. It would have been the international representatives. So that paid representatives from the UAW International who to serve are tasked with keeping the our statewide local on track. And then also the bargaining team, who, again, for the most part I mean, does are the campus leadership positions on each campus, the two. And so and for the most part, the executive board and the international reps kind of decided policy. The bargaining team sort of took their, took their, took the cue from them. So, yeah, yeah, that's the they here.
Ok, cool. And then so when whenever the contract was, like ratified between the UAW and the UC, did all the members of the UAW have to vote to approve it? What was that process?
Yeah, they did. So they had to vote. Those votes are usually pretty. Pro forma, they're used, but they just, you know, they usually don't even bother to put much energy into turnout because I mean by the time the bargaining team big time. By the time a tentative agreement is reached, like everyone just wants to get it approved and done with. But then in that case, in that situation, we decided that our best option, that the two Berkeley reps and the two Santa Cruz reps and the Davis rep. We decided that our best option was to try and convince them, reship to vote it down. And so we actually did run a pretty, a pretty decent Vote No campaign. And actually the majority of Santa Cruz, the vast majority, voted it down, voted against it. I even think, although I don't remember this for sure. I think Berkeley may have voted it down majority wise. And so statewide it passed because they ran up big totals down at UCLA and the southern campuses. But it really only passed right, as I recall, like 60 percent, which is pretty remarkably low, like most of the time, contract ratification votes like 97 percent. And so, you know, we didn't win like the no vote. No campaign didn't win. But I think it really did show that we had some organizing power, especially at the northern campuses. I think. And I think it made a lot of people mad, like the Santa Cruz. Again, the Santa Cruz members voted overwhelmingly against that contract and then they got stuck with that contract. And I think that really made them angry. And I think similar a lot of people at Berkeley were upset. Like, wait. This is a terrible contract. We voted against it, but we got stuck with it anyway. And so I think that was. Yeah, yeah, I think that was agitational in some ways.
Was there did the UAW ever address the fact that, like, the majority is in person? Berkeley voted no.
No. No. No, I'm not positive. Berkeley had a majority, but it was close. And those numbers must be somewhere. But I know Santa Cruz was. No, I mean, they they you know, they had a press release where they trumpeted, you know, contract passes by by 20 percent, you know, because it was 60 to 40. Right. And so it was, you know, 20. You know, they had a big trumpeting press release. And they and then we all sort of ignored each other for a few months. Yeah, I mean, then we all sort of never talk to each other again. Well, because that was sort of it turned out that was the first first sort of skirmish then, because then the following year in 2011 was the UAW elections. And so all the positions, the leadership on the campus and the executive board were all up. And so the vote now was actually sort of the catalyst for a lot of us, especially in the North, to say we have to take over the union, like we have to win those seats, like we have to have a campaign. Like the next step now that we're stuck with this contract is to change the leadership so that the next time contract comes up. We do this right.
So do you think the change in leadership kind of helped push the UAW into more progressive direction?
Yeah, I mean, I think when I mean. I think when, when, AWDU academic workers for Democratic Union. When that organization when we won the UAW elections and took over the statewide, you know, I think one thing that happened is and part of the platform was to give campus autonomy. So like campus leaders got access to their e-mail lists, like they could email their members, like they could organize their members and however they saw fit and. You know, there wasn't as much top down messaging like, OK. This is, you know, it was so much more collaborative. Bottom up. But then, I mean, I think really clearly going into the next contract campaign, which was, I guess three years after that, four years after 2014? Yeah, I think it was. It was run totally differently. So, you know, the statewide. For one thing, bargaining was run differently. Like when I sat through bargaining in two thousand nine and 10, like the bargaining team, we would sit in a room. We would never actually go see any of the U.S. negotiators. Like like the international rep would, like come into the room and say, this is what the U.S. saying. I think we should say this. And then we will be like, yes, OK. And then he'd go back and negotiate behind the scenes, you know? It was all behind closed doors. We never actually really had any participation in it. And by the next contract, that was totally different. Bargaining was open. So opening bargaining. And it wasn't just all the bargaining team members were there. It was any number who wanted to come could come. And I you know, I was by then, I wasn't unit chair anymore. But they actually did hire me to organize for a couple of those quarters, and part of my organization would be organizing people to come to these opening bargaining and have the members show up and tell you see what they wanted and see the horrible things the U.S. was saying, you know? And then I think we also really organized actions on the ground. So when bargaining came to the various camp, you know, that was another thing. Bargaining used to would often take place off campus, but when audiogram bargaining, they had to come onto campus and then we would have our members show up and, you know, demonstrate outside or march, you know, and show power in numbers and show mobilization. And also, as I recall, we left that contract expire. And we I think we we had an we had several strikes. We had a U all peace strike, you know, and a part of my organizing. Then when I was on the payroll to organize, then, you know, was organizing for that strike and getting students to turn out for that strike and and not cross the picket line. And so I think we did a lot. We mobilized and organized the members. We went past contract expiration. We really made it very unpleasant for the U.S., like very unpleasant for them. And I think in the end, we got a better contract then than we would have gotten like actually, I think a really good contract, as I recall. I don't remember the numbers, but the raises were better than than had previously happened then. My understanding then is this last contract, things kind of went bad. But I was already gone from the U.S. at that point. So, yeah, I don't know what happened there.
Yeah. Yeah. And that's like another thing that I'm curious about. So like, I'm going to be interviewing more like UAW members regarding that. But so I think those are the majority of the questions that I've had. I think one for one those. What is your opinion on the current COLA movement? And kind of like why do you think it emerged even with, like, all of our negotiations with the UAW or.
So this is from this is from a bit of a distance because, I mean, I still live in Santa Cruz, but I don't teach it at UCSC anymore. Most of my friends and connections there have moved on. And so, you know, I've gotten some updates. I run into people around town sometimes. And, you know, I see stuff on Instagram. I mean, I'm all for the COLA movement. I'm excited about it. I think it's really exciting. I think. I mean, I think. I think part of. My understanding, and again, this may be imperfect, is that the most recent UAW leadership has been a bit more cautious and maybe agreed to a contract that not everyone was very happy about. And I think one of the things that may have activated again was this sort of Santa Cruz resentment because we are such a small union or a small unit within the broader UAW. And we don't I mean, you know, 10 years ago, we didn't feel like our concerns were being taken seriously, like we were being paid attention to by the bigger unions. Like we just sort of got dragged along. And I think there's there are things. I think it's really hard to be a grad student in Santa Cruz and I imagine in Santa Barbara as well. Right. Like cost of living is terrible. It's not, you know, even though it's a small town. We don't maybe sort of feel like we get the respect and prestige that, you know, the Berkeley and UCLAs do. And I think. And so I do think that. It sounds to me like dissatisfa- I mean, I think just general grad student dissatisfaction has been building at Santa Cruz is the place gets more expensive and and all of that. But I think it seems that that they felt like the UAW leadership wasn't taking them seriously, wasn't giving them what they needed, wasn't bargaining the kinds of contracts they needed. And so they sort of felt like, you know, this is we're gonna take this into our own hands, like we have to like our union isn't going to do this for us. And so we we have to do this without the union. Yeah. But again, my sort of outside understanding.
Yeah. Yeah, definitely. I'm going to of jump back just a little bit. But so during your time organizing, I was just curious like because I know you mentioned like their representatives on different campuses, but in your opinion, like how involved do you think, like grad students in general were with like the direct actions of the UAW? And by that I mean, kind of like in terms of contract negotiations, like how many do you think were like invested with and like aware of what exactly was happening?
I mean, that's a good question. That's a hard question. I think. I think before I think in the 2009 2010 campaign, not a lot, because essentially I think, the, the sense of the the idea from the statewide was, you know, let's ask our members to do as little as possible, essentially, like let's let's call them and ask them to sign a report card. And that's really all we're comfortable asking them to do. So I think there was a lot of deep mobilized members then. You know, it's harder to say in the next campaign under AWDU like what that looked like, especially on other campuses, because I was mostly just focused here, you know, but but, you know, we were turning out several hundred people at Santa Cruz for various things. You know, that was about, you know, when we struck, I think half to two thirds of our unit of our unit, actually. And I'm sure it was much lower at other campuses, which are much larger. But I think the mobilization was. Higher. I mean, again, I still don't know. You know, I think there's still lots of graduate students who don't know what's going on and don't pay attention and do sort of keep their heads down and just sort of. You know, they're there for them, for their degree. And so they aren't. But yeah. So I think it's hard for me to estimate.
Ok, perfect. So I think those are all my questions. Do you have anything you'd like to add regarding anything that you talked about?
No, I think I mean, that sounds about right to me. Yeah. Are you talking to other people from that from that old time era? Who are you talking to? Or can you tell me?
Yeah. So I've actually, cause most of my research has been going through, like old student journals and reports and stuff. So I've been like kind of trying to like track down people. And there was a grad school organizer. I think he went to UCSB, but he was also talking about like concerns regarding with the UAW, my contract negotiations in 2007, I think? And that was like one of the earlier contracts. So I reached out to him and we're going to set up an interview to discuss what happened back then, too. And then I also have a couple of interviews with, like UAW leadership lined up just to kind of see what happened on their end. Yeah. Because there's definitely like two sides to like what every like what happened during the time. I think the main thing that, like, I want to talk was not really about like the divide, but more so how, like, both groups are kind of fighting towards the same goal, but in like different methods.
Yeah.
Ok, cool. Thank you so much for being with me.
You're welcome. Yeah. Yeah. Thank you. It's a fun project. Yeah. So I wish you luck on it.
Thank you. And also, I was just wondering if you perchance have any access to, like, pictures of any the organizing that you did during that time, if not a while ago?
Oh, I'm sure I do know somewhere on my hard drive that I do. I could glance through some of that.
Yeah. If you have the time and you can just send some over there, be great. But if not, that's okay too.
Ok. Yeah. Yeah.
 Ok. Well thank you for meeting with me. I have. I hope you have a good rest of your day. Thank you.